Sensational Trousseau Checklist for The 2020 Bride
Posted by SHIFA FATIMA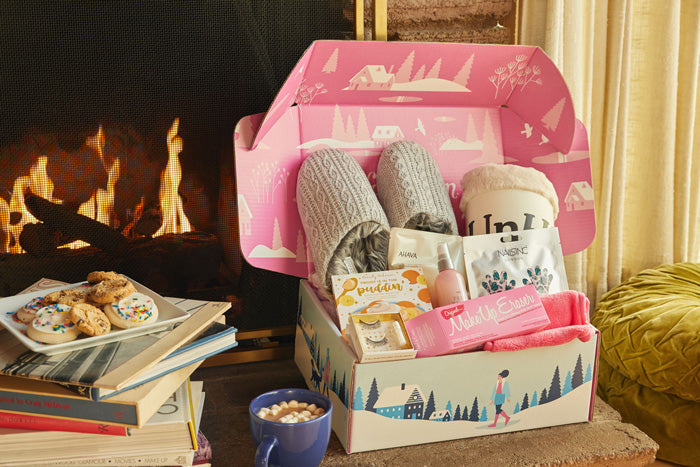 Let us start with what exactly a Bridal Trousseau is!
A bridal Trousseau is basically, a collection of personal items that a bride tends to gather from her home, in anticipation of her newly wedded life. Now, we have to keep in mind that a trousseau may differ from bride to bride, based on her tastes as well as the speedy trends in today's bridal catalogue. And in the current bridal scenario, the winds sway towards classy and minimalist trends.
So we have curated for you, the Sensational Trousseau Checklist For The 2020 Bride.
1. Ethnic Suit Sets
Well, we all know that the first few weeks of a newlywed bride is essentially about extended family visits, after-parties and gatherings. Worry not, because you can still be comfortable and turn heads with style. Ethnic Suit Sets with a flair of Luxe, solve all your problems! We think suits in lighter colours, preferably a pastel palette or golds and ivories would complement your Mehendi and bring out the bridely charm in you. You can accessorize them with classy embellished jewellery and a statement Potli that would cause quite a scandal!
2. Traditional Sarees
We cannot stress enough on how Sarees are a must! Spinster life was all about borrowing your mom's saree or getting one stitched in the last minute. But Ladies, sarees are an indispensable treasure and vital once you step into the world of marriage. Hence, you cannot compromise on them! Keep yourself prepared with sarees for all occasions. Ranging from Kanjeevaram Silk Sarees for Poojas to Designer Georgette Sarees for Cocktail Parties. You can pair them with almost anything but simple diamond solitaires or oxidized antique jewellery, depending on the saree and occasion, can catch people's eyes!
3. Versatile Accessories
Along with all the lovely presents from your home and the groom's side, that has now been added to your jewellery collection, you will also need different kinds of accessories to complement your trousseau. We advise you to carry a diverse collection so that you don't get into a frenzy when a sudden vacation plan or an office party pops up! You can categorize them according to the season, occasion-based or a certain mood. A boho printed scarf for a trip to Italy, a silver-rimmed watch for a business conference or an embellished belt to go with your statement wedding outfit! Make sure that you can have fun while pairing your versatile accessories with your edgy outfits.
4. Cozy Casuals
Of course, married life is not all about being dolled up in glitz and glam from head to toe. And yes, your trousseau must also include everyday clothes too! There is not much to stress about casual clothing, but if you are someone who does not compromise on style yet prioritizes comfort, you may have to put a little bit of effort. We think breezy printed maxis, boldly printed Kurtis and beige cigarette pants with a plain white t-shirt are some of the best combinations that newly wedded ladies can rock. And who said you can't pull off Boyfriend jeans after marriage? 😉
5. Beauty Essentials
When it comes to beauty and skincare, you must pack for the long haul. It also depends on your relationship with makeup and skincare products. Just make sure to carry your holy grail products with you to your new home. When it comes to makeup, it's recommended to have a range, i.e. makeup products with dark and vivid colour palettes and light/soft colour palettes. Don't forget to pack body care essentials, like lotions, perfumes, scrubs and roll-ons.
6. Footwear
We don't need to remind you how important and lovely shoes are! They are a very crucial part of any outfit and picking the wrong pair might ruin your entire look, and that's on the power of picking the right footwear. So don't even think of leaving behind a pair of stilettos or quirky embroidered flats thinking that you might never use them because you definitely will! And pretty much like accessories, you can categorize them based on season, occasion and mood.
7. Intimates and Loungewear
It is rather challenging to make yourself feel at home in a new place so please don't take your intimates and loungewear for granted, because they are essential for comfort. You can never have enough lingerie, so go on a shopping spree before venturing the married life. Pamper yourself with satin robes, lacy lingerie, soft cotton pyjamas and cute printed socks. Ditch all your oldies, get yourself a wardrobe makeover and sleep better in your new jammies!
Collection 2019
Sale 70% Off
Title for image