Resham Embroidery: All About These Fascinating Threads
Posted by YOUR LIBAAS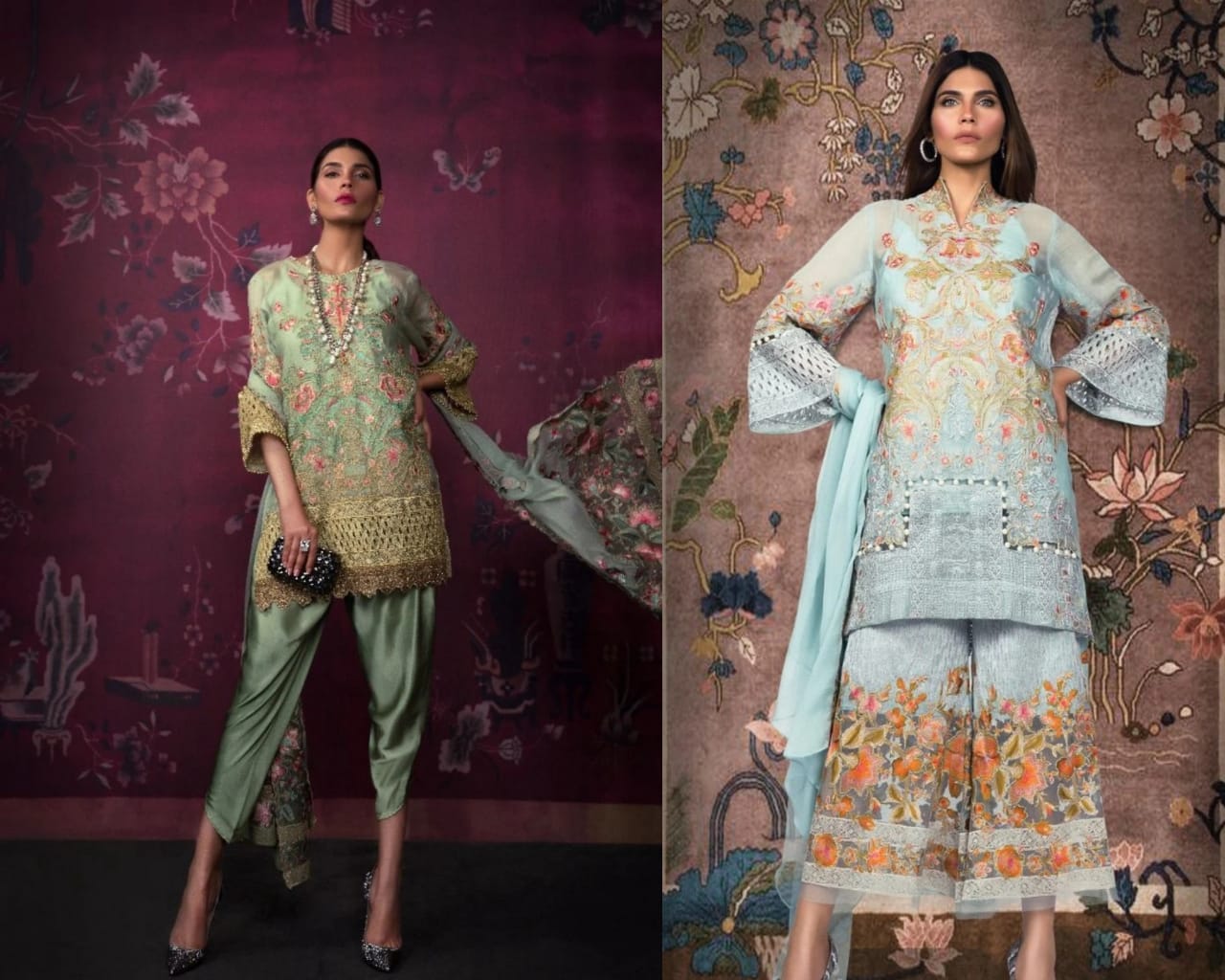 -By Anushka Batra
The craftsmanship of embroidering patterns on fabric is centuries old and evident in various countries across the globe. While some people prefer to have zardosi embroidery, some wish to have Resham embroidery on their sarees and suits.
Silk is one of the most delicate fabrics available in the world. Hence, silk or Resham embroidery is one of the most important and eminent part of the fashion and textile industry.
This kind of embroidery gets done with colourful silk threads that help in making intricate and elaborate floral, paisley and other decorative patterns. Resham thread was a part of Chinese art, but its use is now rampant all over the world, especially in India.
History & Origin of Resham Embroidery
The history of silk embroidery started with China and goes back to over 2500 years. People in China have given this art form a life, name and social standing. It became one such craft that was cultured and endowed through ages.
Initially, it was Chinese who bought this embroidery style into our homes. Hence, the detailing in the embroidery reflects images based on standard features and stories of kings and queens of that era.
It got patronized by the Mughal and royal kings and got heavily adorned on their robes or long dresses. India became the second home for silk production because of which silk embroidery became extremely popular and received worldwide acclaim as well.
Traditionally, Resham embroidery was done mainly with hand, but the advent of machines changed quite a few things in the production process.
Resham Embroidery- What Are Its Perks?
There is no denying of the fact that silk is the most durable, most substantial yet the softest material. Therefore its threads are far better than any other fabric. Stranded spun silk might seem to behave similarly to cotton but in reality, that's not the case. Stranded spun silk is slightly softer in a twist, spreads well and covers more than cotton.
Resham threads also reflect light differently; they have a glowy gleam that no other fiber can match. Moreover, there is more variety in silk thread when it comes to weight, twist, type and uses. Silk might be more expensive than other fabrics but its look and feel make it worth.
Variety & Uses of Resham Embroidery
South-East Asian countries are the prime consumers of silk embroidery. Garments that feature Resham work get worn explicitly in Japan, Korea, China, India and more. The embroidery gets used in evening dress and traditional outfits. Silk embroidered accessories like shawls, scarves and ribbons get used worldwide.
 However, in India, a lot of ethnic outfits get inspired and fabricated with Resham embroidery. Silk embroidered patterns look amazing on materials like cotton, georgette, pashmina and other knit fabrics. All kinds of suits, salwar kameez, lehengas, sarees, anarkalis, dupattas, and kurtas look great with this craftwork.
For a detailed look, you can opt for ethnic wear with several strands of Resham threads on both similar and contrasting fabric. This attire would give off a colourful, vibrant and alluring look. With changing times, silk embroidery is now getting used even for home decor bits like quilts and pillowcases.
Maintenance of Embroidered Resham
All silk embroidered garments should get washed with mild detergents.
It's preferable not to use chlorine bleach or optical brightening agents. The clothes should get washed in cold water.
It's essential to never leave any piece of Resham embroidered clothing soaking in water or laying in a pile when wet.
Avoid wringing out clothes or rubbing stained embroidery.
If you want to iron the garment, make sure you iron the embroidered fabric on the reverse side. Apart from this, you can iron embroidery between two pieces of clothes.
It is recommended not to wet embroidery before ironing or use a steam iron.
Many parts of South-East Asian countries depend upon the Resham handicraft for their economy. The silk embroidered garments, fabrics and textiles are exported all across the globe. They contribute positively to the upcoming market trends and the fashion industry.
Hence, it's not wrong to say that this art or craftsmanship has a significant global impact. If you wish to be a part of this impact, then start surfing Yourlibaas  as it offers a wide range of ethnic outfits featuring Resham embroidery in all its glory.
Posted on 7th June, 2021 at YourLibaas
About Anushka Batra
Anushka Batra is a recent graduate of Lady Shri Ram College, Delhi University. She has done her undergraduate education in B.A (Hons) Journalism. She is currently working at 'Newzera', a platform committed to inform, engage, entertain and inspire with quality content.
 With experience in writing for radio stations like 92.7 BIG FM and top portals, Anushka has helped companies address prospects and customers for a new generation of marketing. She is also one of the creators of a sex-education page on Instagram called 'Sex-hit Mein Jaari'.  
Anushka is devoted to helping companies tell their unique stories. Not just selling their products, but engaging their audience by delivering content that solves problems. 
Connect with her: Facebook
Collection 2019
Sale 70% Off
Title for image