Karandi Fabric, A Bliss To Your Shopaholic Heart
Posted by YOUR LIBAAS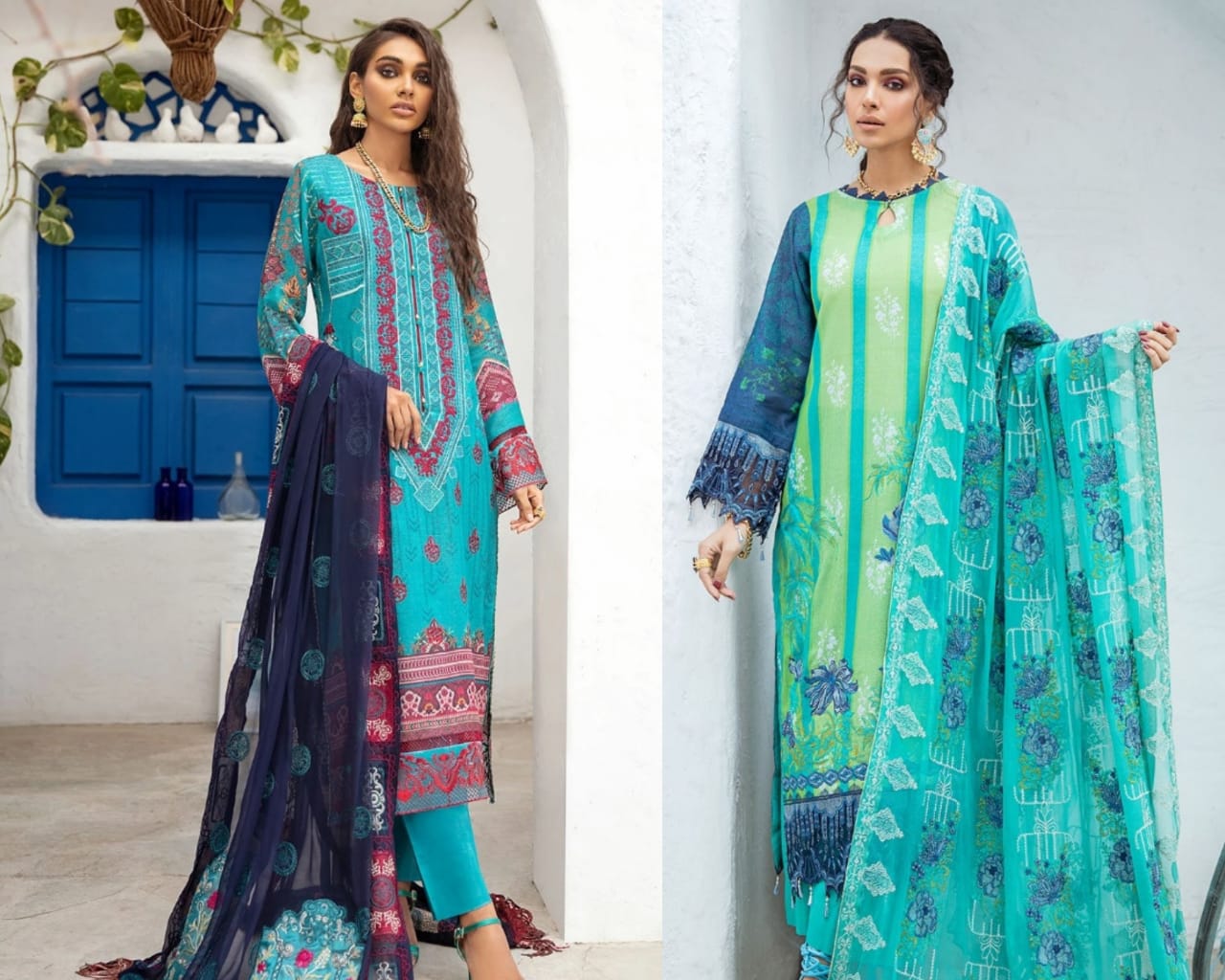 -By Khushi Madan
Karandi a.k.a Karandi Lawn is rough raw silk but it feels like soft, nubby cotton. It is a standard winter fabric for dressy/casual suits to formal suits (with added embroidery work). It is on the pricier end, which makes it a valuable traditional material.
Despite Karandi fabric being considered as a costly fabric, women love to buy suits made of it as top designer brands have a wide assortment of these ethnic outfits and it is one such material that defines the ethnic fashion status quo of Pakistani and Indian women.
The cloth comprises of unique and exclusive microfiber which makes it incredibly soft and gives it good breath-ability. It is often coloured in pastel colours; however, over time, brighter colours too were incorporated into the fabric.
The Karandi Material doesn't shrink and it is sweat-resistant and breathable. Principally, Karandi suits use earthy colours and splendid mixtures of fall colours as well.
Styling the fabric
Taking into account that the fabric is on the costlier end and is ideally a textile worn at formal events, it is an unspoken standard that the material has to be styled sophisticaly.  You can take many inspirations on how to style this fabric from internet like Pinterest and Instagram.
Maintenance
 Karandi Lawn is pretty durable in comparison with typical Lawn as the texture is pretty thick. However, it's an expensive fabric so it's usually advised to go for a  more gentle and safer method of laundering, which is dry cleaning.
Cherry Picked Karandi Outfits
Melange Bomb
Standout piece to look Diva-esque, straight out of fantasy land!
Accentuated with pretty rose embroidered accents; an unusual but pleasant combination of grey and pink all laid out on a karandi canvas. An ideal evening outfit, perfected with a printed chiffon dupatta.
Daisy Exotica
Lunch date with your colleagues? We've picked out the right piece for you. On days when you like to be stylish but want to keep it easy, this Ochre masterpiece would lead the way. Carefully laid with teal accents, it is undoubtedly a masterpiece to marvel at.
Winter Daydreams
Imagine yourself reading a book as you stroll across the garden gracefully in this enchanting piece made ideally for winters.
Keeping comfort in mind, this piece of work serves us a fresh yet old school style with the timeless Mughlai piece. The chawal tanka embroidery on the lovely karandi dupatta is a unique feature of this suit. Have we done a good job yet, at convincing you that this outfit is a must-have?
Nectarine
Be the Belle of the ball or in this case, the Belle of Celebrations with this lovely festive outfit curated by Saadia Asad under the Noor Winter Collection.
'Garden of Paisleigh' is teasing us with its excellent colour palette; a striking combination of shades like mint, maroon and cream, to name a few. A burst of Paisley designs all on a rich karandi canvas.
Sorbet
A Subtle palette to make a not-so-subtle statement. This ensemble is a delight in the eyes of the beholder. One can't resist the printed foreplay laid out on the darling fabric; Karandi itself.
The Printed chiffon dupatta and the striped cambric trouser perfectly compliment the outfit. Pair it with minimalist earrings and bold handheld structure to make some loud statements!
Enchanteur
It would be a sin to leave this gorgeous piece behind on a luxurious holiday. Curated by MARIA. B., this beige rig laden with floral prints and teal accents along with a shock of magenta impresses us with a lot of overwhelming elements.
Draw your special attention to the embroidered Ghera Patti border resembling cute button roses. How can one deny this irresistible ensemble? Pair it with block heels and chic tote. A string of pearls could also boost your outfit up a notch!
Thats it! we are done with our suggestions for this special Karandi material, head over to our website to get yourself some gorgeous Karandi suits.
Posted on 17th June, 2021 at YourLibaas
About Khushi Madan
Currently pursuing her degree in Business Administration as a Marketing major, Khushi has always been fascinated with the likes of entrepreneurship and digital marketing. With a hawk's eye for subtle details, market trends and creative cavities, her interests lie in the art of curating content for different brands, writing poetry, advocating conscious consumerism and she strongly believes in the power of investing in timeless fashion.
Collection 2019
Sale 70% Off
Title for image